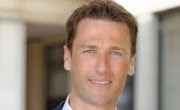 Christian Boyens had nothing to hide from Vatel students. He spoke about his career, his vision of the future of the hospitality industry, his strategy to reopen the hotel after 27 months of renovation, his customer loyalty program and what he thought of Vatel students.
---

As a part of their General Corporate Policies course, Vatel Paris students had the privilege of meeting Mr. Christian Boyens. He is the General Manager of the legendary five-star hotel, Ritz Paris.
Mr. Boyens then was willing to answer a few questions for us: 
Mr. Boyens, you have been the Ritz Paris General Manager for nearly three years now.  Can you tell us what you did before being appointed to this position?
After having obtained a Bachelor's Degree in Hotel Management in Germany, I started working as the Restaurant Manager in the Hotel Casa del Mar in Santa Monica, California, and then in the Peninsula Beverly Hills as the Private Events Manager. Then I went "back to school" for the Master's of Management in Hospitality at Cornell University.
After I graduated, the Peninsula Beverly Hills hired me again until I left to work at the Ritz Paris, first of all as the Restaurant and Catering Manager and then as the Operations Manager.
Just like the Ritz, many luxury Parisian hotels are currently undergoing renovation and modernization works. What do you think about the hotel market trends in France and the rest of the world?
The French hotel market, and in particular the luxury hotel segment is booming, as traditional hotels, such as the George V, the Meurice, the Bristol, the Royal Monceau, have already undertaken signification renovation work and there are also some that are currently closed in order to do so, such as the Ritz Paris and the Crillion just to name a few. Work in these luxury hotels has become necessary mainly because international high-end groups have opened hotels in France, such as the Shangri La, the Mandarin Oriental and the Peninsula.
Offer is growing exponentially. From 2010 to 2014, the Parisian luxury hotel offer will have increased by nearly 50%.
This activity can only be positive for our profession as it forces other hotels to strive for excellence, and this is something that will benefit both our guests as well as the city of Paris.
What issues were unveiled when you closed your hotel down for 27 months?
When we closed our hotel on August 1st, 2012, we had to lay the majority of our personnel off, though we did keep a small team of managers to prepare the reopening.
One of the key challenges this team had was to make the right choices at each stage of work our hotel was commissioning. How could we "freshen up" the image of the Ritz Paris with out destroying its DNA? What kinds of new services would we be able to propose to our guests? What types of new technologies would we be rolling out?
We already have four strengths that differentiate the Ritz Paris from other hotels.  First of all, it is located on the Place Vendome, where we added a tunnel to preserve our guests' privacy upon arrival. We also have a spa that operates in a partnership with a famous brand, and our cooking school, Ritz Escoffier, now has a third classroom. Last but not least, our gardens that we will be planning to accommodate private events and our patios will have retractable roofs, to be used throughout the entire year.
Each and every choice we're now making will impact the success of our hotel when it reopens.
In spite of being closed, how are you working to promote your customer loyalty?
We remain in very close contact with our guests. We publish a Newsletter four times per year to communicate to them.We also update our current events on social utility and networking sites by adding recent photos of our work-in-progress, information about Ritz Paris as well as the four mini-films we shot this year.
For your information, we've got nearly 50,000 "friends" on our Ritz Paris Facebook page.
In addition, we'll be rolling out a new digital presentation and a teasing site on December 12th.
The Ritz Paris "outside of our walls" is still active and sought after. We regularly organize evenings at the Garnier Opera House with our best customers and have also participated in various events, such as Friends of the Louvre at the American Embassy last June.
More recently, our Head Barman, Colin Field traveled and is continuing to travel throughout the world to meet our guests.He brings his dear Hemingway Bar with him as well as his signature cocktails, from Paris to Hawaii, without forgetting New York.
He'll be going elsewhere in 2014.
What are you doing to prepare the reopening?
Like I said before, the team members still on site are busy every day, planning all the elements that will make our reopening an event you don't want to miss. We're using the knowledge and experience everyone has to prepare this great event. Besides working on the construction part, our team is also working on updating our standards, organizing our personnel, choosing the right equipment, our recruitment strategy, training sessions to be set up, etc.
Generally speaking, the renovation of our hotel will account for 50% of our success.  The remaining 50% will be due to technological innovations and service, the inimitable know-how our personnel has, and now more than ever, the positive attitude and enthusiasm of each of our employees.
In your opinion, what key skills will our students have to have mastered before they start working?
Of course you need an academic background with specific and relevant knowledge. Then you have to add successful internships in hotels and restaurants, as well as being able to fluently, and not just approximately, speak English and French.
You also have to understand operations and challenges that your fellow employees who work in each department have.
As a complementary element to what I just said, you have to have the right attitude, because the quality of its personnel is going to be what makes the difference between luxury hotels. Personnel who know their jobs well of course, but who will be ready to listen to their guests and who are really passionate about doing their jobs.
Speaking of this, have you noticed any qualities that only Vatel students have?
When I was giving my presentation, I was pleasantly surprised by the way students actively listened. They were interested in the content of my presentation, and the questions they asked after were interesting, relevant and showed that they already knew quite a bit about our sector of activity.
Later, when we were eating in the application restaurant, all students present were polite, attentive and smiling. The food was delicious, thanks to the talent of the Chef and his students.
Thank you Mr. Boyens. And if now, you could just add one more thing?
It was a great pleasure to speak with Vatel students and I'd like to thank you for having invited us.
We'd like to wish all your students lots of success in their studies as well as a brilliant career in the world of hospitality.